SAFETY AND RESPONSIBILITY
Visitor safety is our prime concern. In order to ensure our high standards.

Our guides have many years of experience and are trained
to handle any event that may occur.

We have life reserves on board. Everyone on board, 12 years or younger, has to wear one while out on the ocean for safety reasons.
Minimizing the environmental effect of the Company's activities through actions that reduce pollution and waste, encourage more recycling and increase the importance of renewable energy sources in the Company's activities.

The waters in which we operate are usually calm and our boats are very stable. Our guests rarely get seasick when sailing with us because of the great conditions.
Responsible Whale Watching
Code of conduct
Whales are wild animals and enjoy them for future to come we need to show them patience and respect. We will try to get you close to them but how close we get is on the animals terms each time as we aim to minimize disturbance.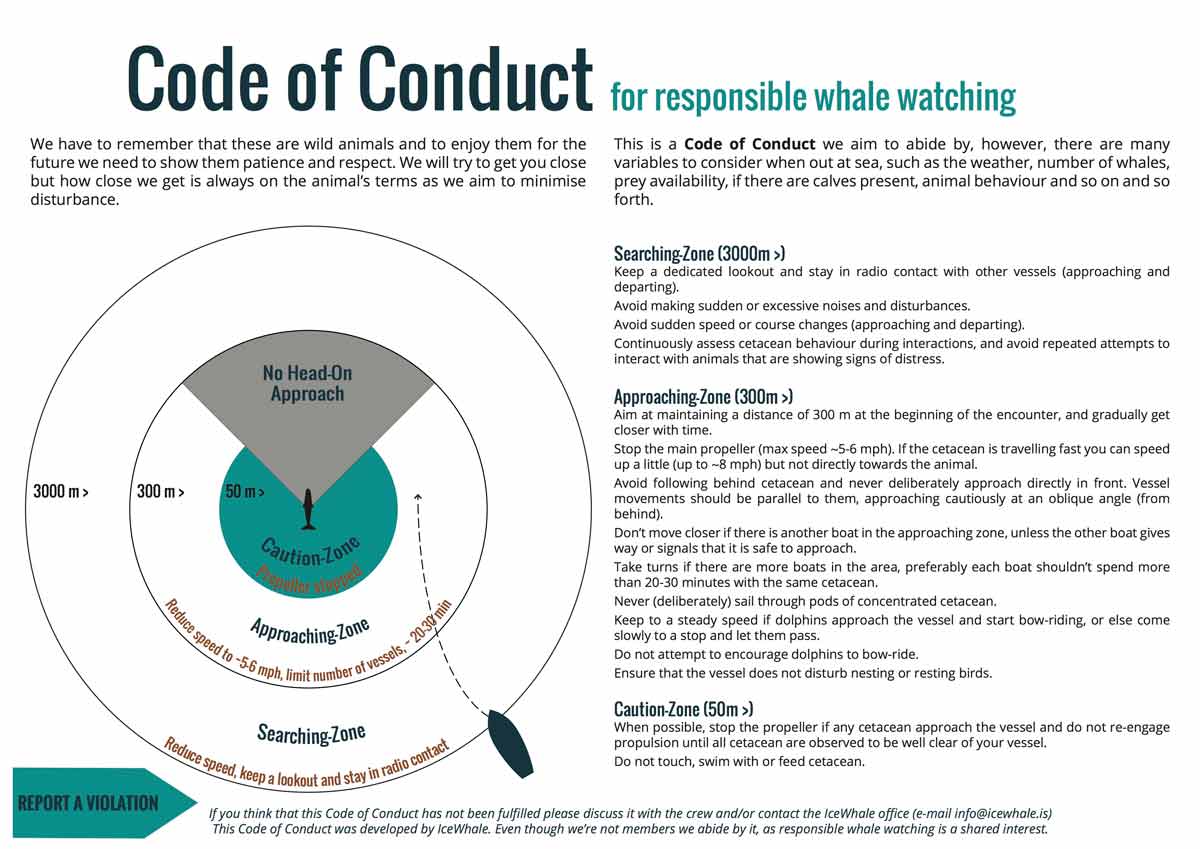 Ambassador has formulated an environmental policy whereby the Company wishes to express a responsible attitude towards the environmental effects that are the result of the Company's activities. Our environmental policy also includes a desire to work towards improving the Company's work methods so as to achieve positive development in this regard.
The environmental policy will be reviewed once a year and the results of environmental work assessed.
How we contribute

Study, register and assess the environmental effects that result from the Company's activities.

Work towards constant improvement in environmental matters in cooperation with the general public, customers and the government.

Meet the relevant requirements set by the government and colleagues with regard to environmental matters.
We maintain our boats with the upmost priority to make sure everybody can experience a smooth sail without as little disturbance as possible.

Ambassador encourages its employees and customers to respect nature and act responsibly with regard to the environment.